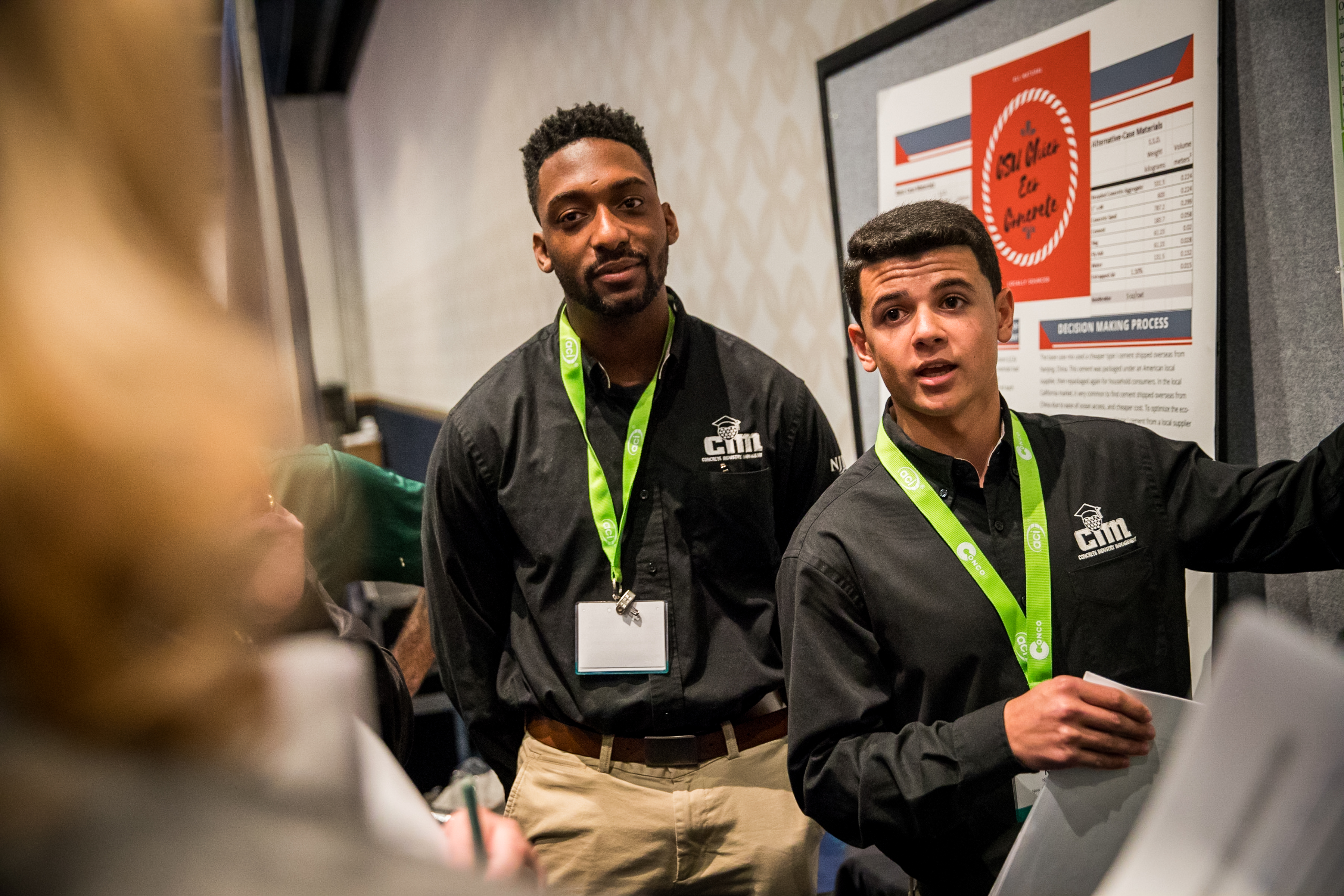 The U.S. concrete industry – a $100 billion industry that employs more than 600,000 people – uses cutting-edge technology to meet the needs of the developers, engineers, architects, city planners, departments of transportation and others who in turn work to meet environmental, community and safety requirements. Concrete is used more innovatively than ever before, creating an urgent need for individuals that possess both focused concrete technology skills and a broad education to move the industry forward.
When concrete is required, there have to be professionals trained in concrete technology, operations and management. The concrete industry is looking to the CIM program to develop the workforce for these important roles, forming the framework for the future of the concrete industry.
Where can a degree in CIM take you?
CIM graduates are hired for management positions throughout the concrete industry including production, material supply, contracting and manufacturing. More than 1,275 students have graduated from CIM programs with starting salaries competitive with other high-tech industries. Examples of careers upon graduation include:
Operations manager
Logistics specialist
Laboratory researcher
Construction superintendent
Plant manager/Plant superintendent
Human resources manager
Environmental specialist
Project manager
Entrepreneur
Safety manager
Virtual design and construction (VDC) manager
Quality control/Quality assurance manager
Field/Technical services manager
Estimator
Marketing manager
Sales representative
Financial and accounting Manager
Download School Counselor-Focused Handout
Download Parent-Focused Handout
Download Job Description Handout