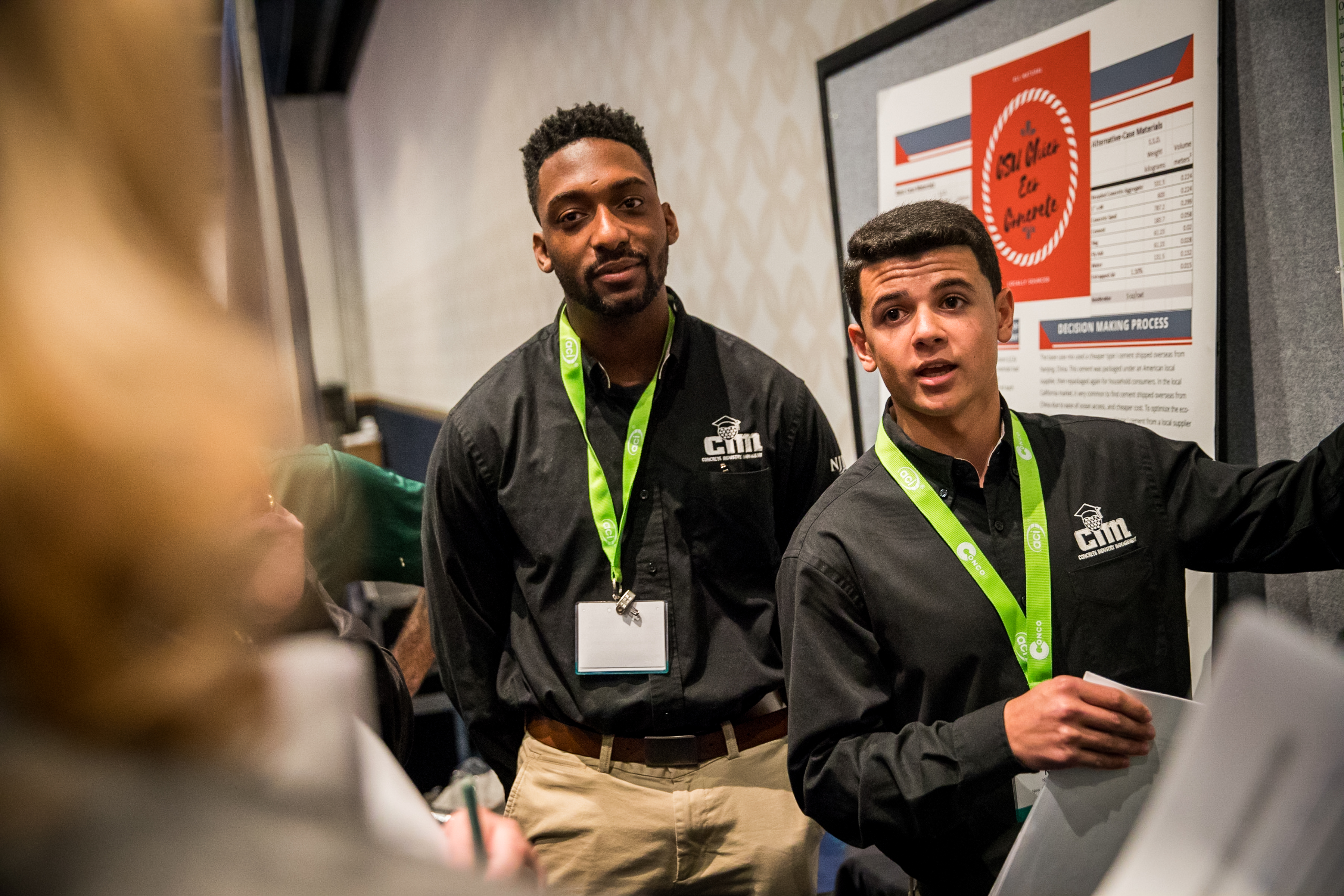 The U.S. concrete industry – a $100 billion industry that employs more than 600,000 people – uses cutting-edge technology to meet the needs of the developers, engineers, architects, city planners, departments of transportation and others who in turn work to meet environmental, community and safety requirements. Concrete is used more innovatively than ever before, creating an urgent need for individuals that possess both focused concrete technology skills and a broad education to move the industry forward.
When concrete is required, there have to be professionals trained in concrete technology, operations and management. The concrete industry is looking to the CIM program to develop the workforce for these important roles, forming the framework for the future of the concrete industry. Even with the recent recession's imact on building industries worldwide, CIM graduates enjoy a robust employment and retention rate.
Download School Counselor-Focused Handout
Download Parent-Focused Handout
Download Job Description Handout
Career opportunities include:
Sales and Marketing
Concrete and concrete products
Cement and admixtures
Contracting services
Equipment
Production Management
Ready mixed concrete plants
Concrete pipe plants
Concrete block plants
Precast/ Prestressed plants
Quarry operations
Quality control
Construction Management
Project engineer
Project manager
Construction manager
Safety manager
Estimator
Operations manager
Forming and shoring
Product Distribution
Inventory control manager
Cement terminal manager
Entrepreneur
Concrete contractor
Specialty concrete contractor
Concrete consultant
Freelance technical writer
Other small business opportunities
Construction Technology
Research and development
Technology development
Association Management
Promotion manager
Technical consultant
Executive director
Member services director
Contact Nicole Maher, Chief Operating Officer, National Ready Mixed Concrete Association, at 703-706-4858 (office) or 301-325-4156 (cell) or nmaher@nrmca.org.